Sustainability Report for 2022
Xella commits to an ambitious, science-based target for CO2 emissions reduction
Loading...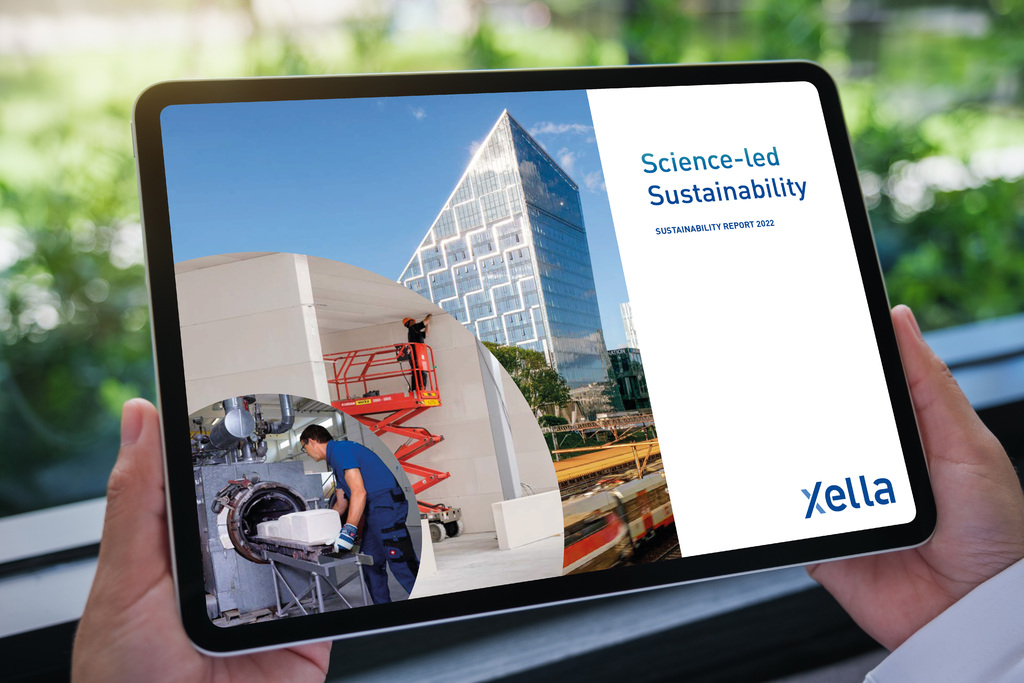 Xella´s ESG strategy is based on three pillars: reducing CO2 emissions across all operations and more globally along the full value chain, developing the circularity of its materials, and ensuring a safe, diverse and inclusive workplace. The latest sustainability report highlights continued progress in all three pillars of Xella's ESG strategy.
Emissions significantly reduced
In 2022, Xella has reduced its CO2 market-based emissions by 8 percent vs 2021, thanks to the deployment of its energy efficiency actions. In addition, Scope 31 CO2 emissions have been assessed precisely in 2022, representing 84 percent of Xella's total2 CO2 emissions. When Xella completes the process of setting up a science-based target, it will also add an absolute reduction target for its Scope 3 emissions, beyond a more ambitious target for scope 1 and 2 emissions. Xella is committed to working with suppliers to find ways to decrease CO2 emissions in some categories of raw materials in the years ahead.
Xella aims to drive circularity
Xella used 4 percent less input materials in 2022, and sand consumption decreased thanks to an increased use of crushed return material from production. This is aligned with Xella's commitment to stop putting production leftovers to landfill by 2025 and is the first step of its strategy. Xella is dedicated to further enhance the circularity of its products and production. This includes decreasing scraps generated by production and investigating new ways to use leftovers, sort-clean cuts-off, and processed waste from demolition in Xella's production rather than virgin raw material. It also includes rolling out digital services such as Xella's blue.sprint digital solution, which contributes to decrease mistakes and optimizes the use of its products.
Xella can rely on its own research & development facility Xella Technologie- und Forschungsgesellschaft mbH (T&F), to develop new methods and formulas to make its production more sustainable.
Safe & diverse workplace
In 2022, Xella spent €4.1 million in health and safety improvements. This included capital investments such as safer machinery or protection fences. The company invested in training, including the further roll out of a Total Safety Leadership Program (TSL), a Xella-wide program dedicated to empowering individuals to take personal responsibility on safety. Xella is also progressing on gender diversity, with the proportion of female managers across the Group rising to 20% in 2022.
Cécile Fages, Chief Sustainability and Communications Officer of Xella, comments: "We are very proud of the progress we made in 2022 in terms of our ESG efforts and the increasing commitment of our employees in this area. However, we strive to achieve even more. As one of Europe's leading building materials providers, we have the means and responsibility to accelerate the reduction of CO2 emissions and a more efficient use of resources as the world is highly impacted by climate change. Xella is and will be able to provide the right solutions to answer the sustainability challenges of the construction industry."
The sustainability report has been prepared in reference to GRI Standards 2021 and part of the content is assured by independent external auditors (PwC) with limited assurance.
Over the past few years, Xella developed from a pure manufacturer of building and insulation materials to a customer-oriented solution provider for the entire building envelope. The company strives to provide energy-efficient, sustainable, and affordable residential and commercial buildings solutions. This positions Xella to serve a rapidly changing industry, which is increasingly characterized by the demand for efficient and sustainable construction.
Further information is also available on the Xella Group website:
www.xella.com/sustainability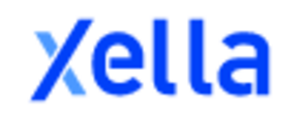 Xella International GmbH
Düsseldorfer Landstraße 395
47259 Duisburg
Germany