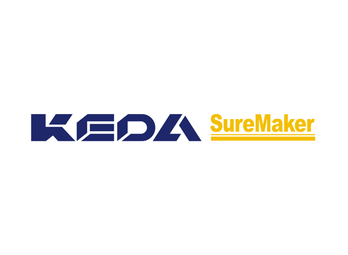 KEDA Industrial Group, founded in 1992, is a listed company with more than 40 subsidiaries in three industries: Building materials machinery (ceramic, wall material, artificial stone), environmental clean energy (coal gasification system, flue gas cleaning) and clean energy materials (lithium ion battery). KEDA Industrial Group has grown into a high-tech and experienced project provider with more than 2045 industrial patents.
Anhui KEDA Industrial Co.,Ltd (KEDA-SUREMAKER), as the wholly owned subsidiary of KEDA Industrial Group Co.,ltd, taking over around more than 170 acre land area in Foshan and Ma'anshan cities with the annual capacity of producing more than 50 AAC production lines, specializes in providing whole solutions of AAC plant. Now, KEDA-SUREMAKER has more than 850 customers worldwide through years of considerate service.
This KEDA-SUREMAKER channel and all information presented here is provided by AAC Worldwide - the journal for the Autoclaved Aerated Concrete industry. All articles about KEDA-SUREMAKER are available for free. Feel free to share information from this website with other industry professionals!
---
Keda Suremaker
Lingxiao Road North 555, Economic
and Technological Development Zone
Maanshan City, Anhui Province
China
T +86 0555 2113600
www.keda-suremaker.com.cn www.sinokeda.com