NEWS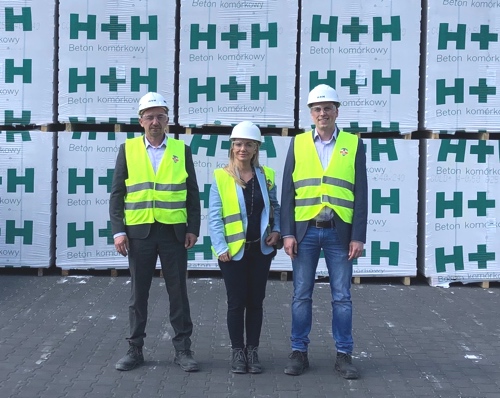 (on the left) Wojciech Zdziechowski, Chief Operating Officer of H+H Poland, proudly presented his production plant in Gorzkowice to AAC worldwide. (in the middle) Agnieszka Spychalska, Country Head Poland and (on the right) Michael von Ahlen, Editor-in-Chief.
Read the article in July 2019 in our journal!
Huge interest in AAC worldwide in Indonesia
It was a great pleasure for us to introduce ...
AAC WORLDWIDE is available for your global communication towards this industry. Make use of AAC WORLDWIDE – be it with a subscription, the contribution of advertisement or editorial. Register online at www.aac-worldwide.com for the email newsletter that is available free-of-charge.
Industriestr. 180, 50999 Cologne, Germany
+ 49 2236 962390
Mon to Fri: 08:00 AM - 17.00 PM