21. September 2018
Huge interest in AAC worldwide in Indonesia. Proberindo, the Indonesian AAC association, will use the journal for promoting AAC technology towards members, construction companies, developers and government!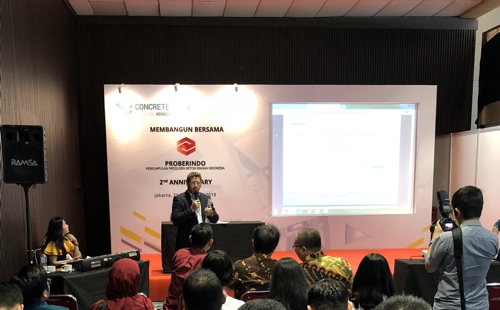 (Managing Director, Dr. Holger Karutz introduces AAC worldwide to the Proberindo-assembly at the Concrete Show South East Asia in Jakarta)
NEWS
It was a great pleasure for us to introduce ...
AAC WORLDWIDE is available for your global communication towards this industry. Make use of AAC WORLDWIDE – be it with a subscription, the contribution of advertisement or editorial. Register online at www.aac-worldwide.com for the email newsletter that is available free-of-charge.
Industriestr. 180, 50999 Cologne, Germany
+ 49 2236 962390
Mon to Fri: 08:00 AM - 17.00 PM