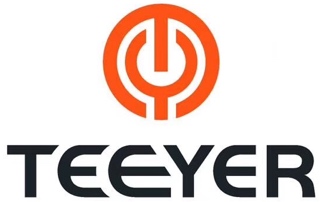 Jiangsu TEEYER Intelligent Equipment Co., Ltd, is located in National High-tech Development Zone in Changzhou City Jiangsu Province. It is a R&D and manufacturing enterprise specializing in complete sets of equipment and production lines for autoclaved aerated concrete machinery. The leading products include complete sets of AAC cutting equipment, AAC panel equipment and Engineering machinery.
TEEYER was established in 1989 with a registered capital of 160.735 million yuan, an area of 153,000 square meters, and more than 400 employees. TEEYER has a provincial-level enterprise technology center with more than 80 R&D personnel. TEEYER conducts extensive industry-university-research cooperation, with no less than five research and development product projects and no less than 20 patents declared each year.
This Teeyer channel and all information presented here is provided by AAC Worldwide - the journal for the Autoclaved Aerated Concrete industry. All articles about Teeyer are available for free. Feel free to share information from this website with other industry professionals!
Jiangsu TEEYER Intelligent Equipment Co., Ltd.
NO. 312, West Hehai Road, High Technology
Development Zone, Changzhou City, Jiangsu Province, China
Postcode: 213125
T +86 18206118999
T +86 13861131181
www.teeyer-aacline.com