Future initiatives with a focus on sustainability
Establishing "Hebel Haus" in Japan
Loading...
Since their original establishment, Asahi Kasei Homes has been aiming to provide their customers with a safe and affluent living space that lasts a long period of time. In this context, customer satisfaction has always been the priority. With the establishment of requirements for more than 60 years of service life for structures, construction strategies are changing. As society undergoes changes and faces increasing requirements for carbon-neutral solutions in response to the global climate crisis, the environment surrounding us is about to face rapid changes as well.
At a turning point in such an era, Asahi Kasei Homes has participated in the RE100, an international initiative aiming at procuring 100% renewable energy for electricity used in own business activities, and the company has set a goal to achieve this by 2025, a goal that is based on close cooperation with its customers. Asahi Kasei Homes believes that the enterprise will play a greater role than ever before, in order to provide housing that will serve as the foundation for people to live a richer life.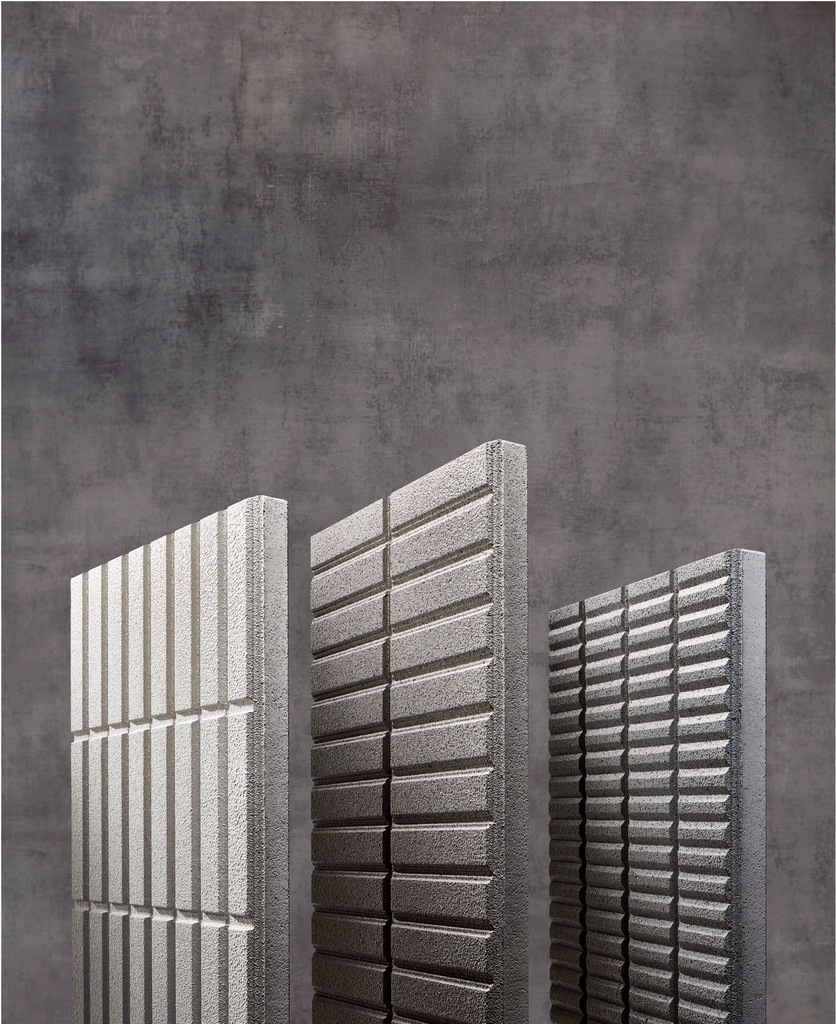 Hebel Haus – focus on sustainability
The idea of the Hebel Haus is consistent with today's environmental theme, which aims for a sustainable society. Placing this concept at the core of the philosophy of "being environmentally friendly means living a long life," Asahi Kasei aims to create a truly environmentally friendly home by integrating renewable energy equipment (active) and a living facility (passive) where one can feel close to nature.
Autoclaved Lightweight Concrete (ALC) for environmentally friendly housing
Creating environmentally friendly homes starts with the building materials. Japanese houses traditionally had a shorter life than European ones and were repeatedly built and demolished. The linear economy model, which only considered virgin materials for construction, was the mainstream. However, in an environmentally sustainable world, recycling is an important strategy, and a circular economy that "uses good things for a long time" is required. To realize this, it is essential that building materials for housing are environmentally friendly.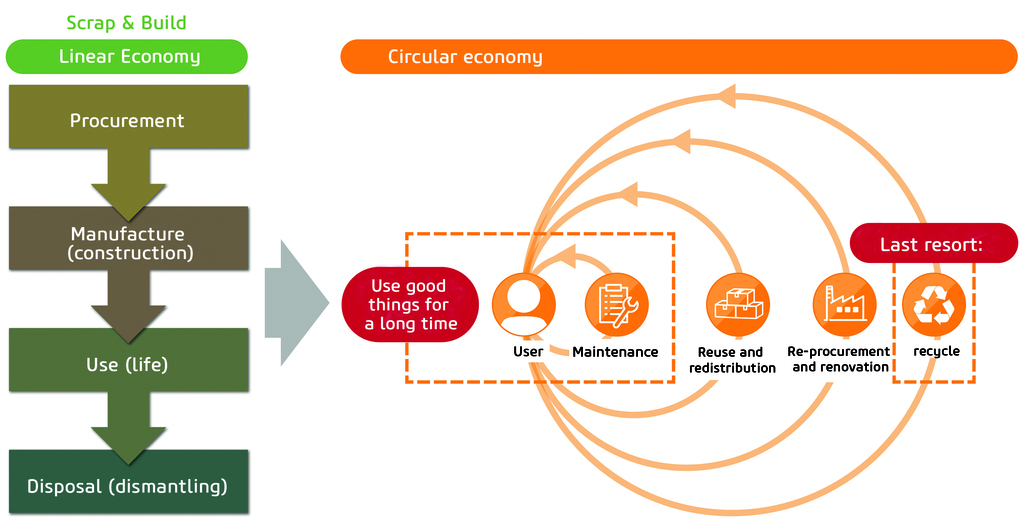 Asahi Kasei is convinced that ALC, which combines durability, energy saving, and recyclability is the most suitable building material. Therefore, the company has adopted ALC in the Hebel Haus ever since the company's founding. In fact, the average life expectancy of houses build with ALC is long. In many of the environmentally advanced countries in Europe, ALC is therefore highly regarded.
Autoclaved lightweight concrete is widely used in Europe. Especially in the UK, ALC and AAC have a long tradition in the building sector. Several houses made of ALC have already been existing for decades. In addition, the thermal conductivity of ALC concrete is about 10 times lower than that of ordinary concrete, which contributes to the energy saving of houses. And since the raw materials are derived from nature, they can be recycled.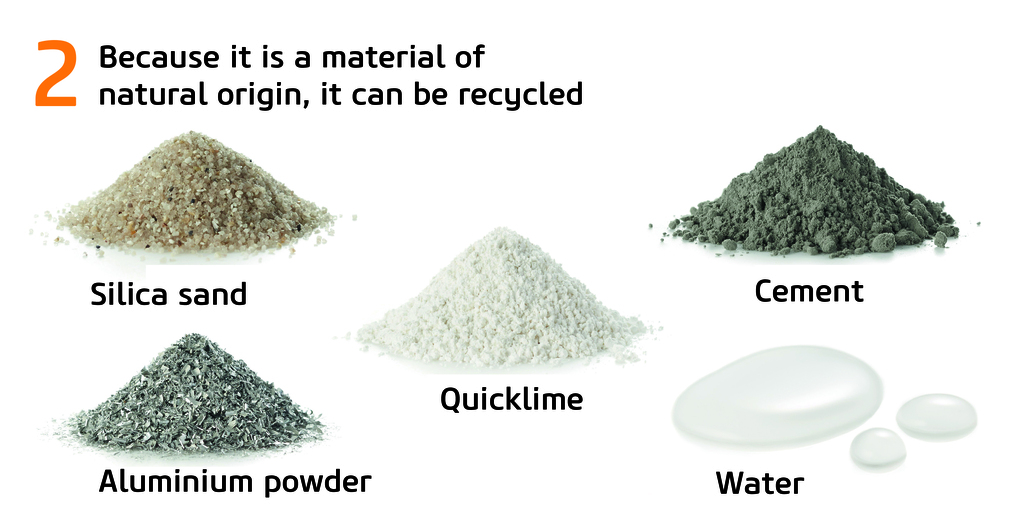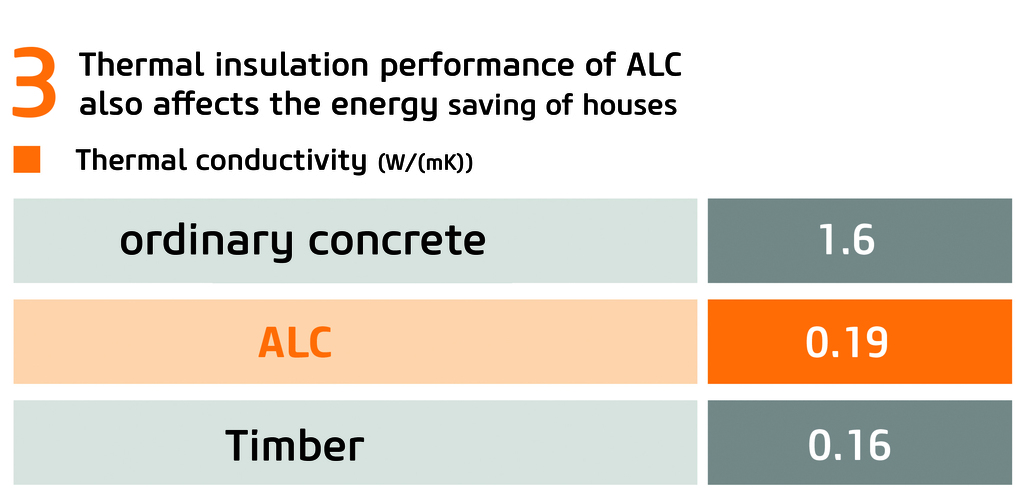 Affinity with solar power generation
Installation of renewable energy facilities leads to environmental contribution and resilience. The pandemic has changed lifestyles and resulted in an increasing number of people working from home. In addition, because of climate change, utility costs are increasing. Solar power generation systems and storage batteries reduce utility costs and contribute to the environment.
The tarpaulin used in the flat roof of the Hebel Haus has a service life of 30 years, which is almost equivalent to the durability of the photovoltaic power generation system. The costs can therefore be reduced by establishing the same maintenance cycles. In addition, Japanese houses often have sloped roofs, but the flat roofs of Hebel Houses allow installation of solar panels more efficiently.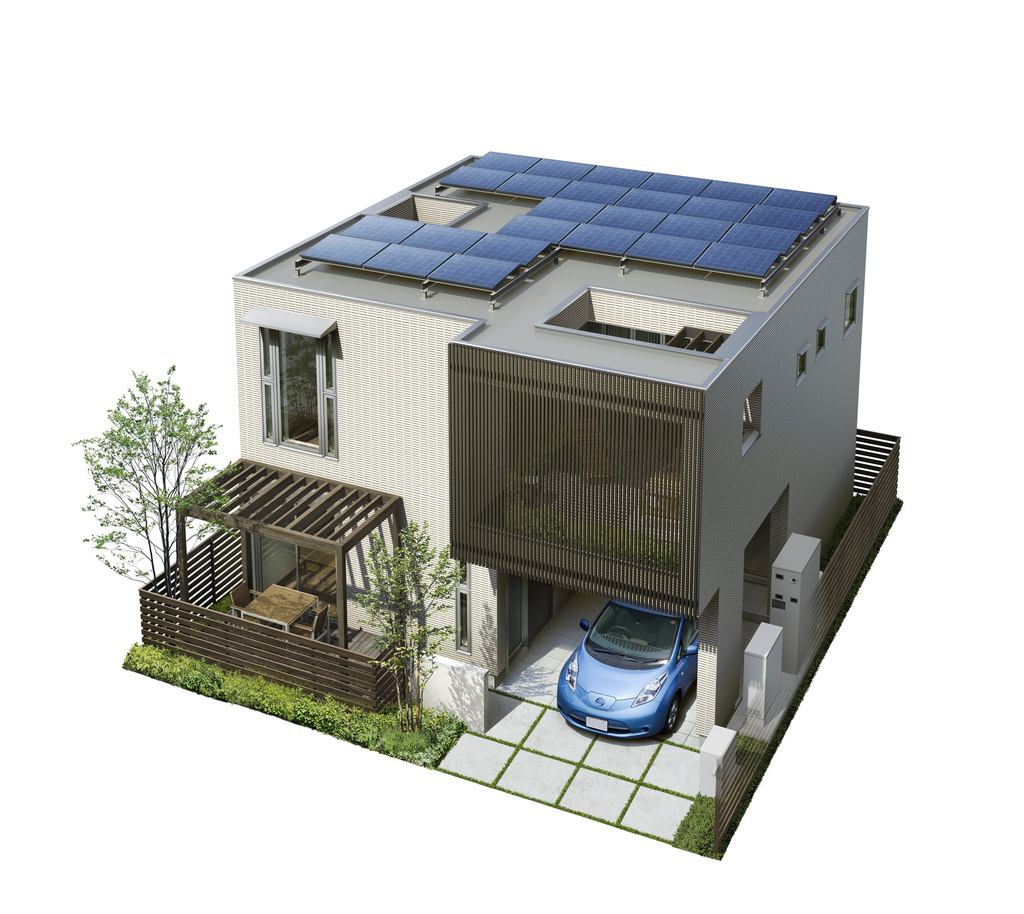 Arios – living comfortably while feeling close to nature
Hebel Haus provides comfortable housing creation through Arios, a unique system that enables scientific verification of indoor sunlight and building ventilation. Even in urban environments surrounded by buildings, Asahi Kasei Homes aim to support comfortable living by accounting for the complex external wind environment in the design, and efficiently incorporating wind flow into the internal spaces of the houses.
This software, unique to Hebel Haus, can scientifically simulate not only ventilation but also solar radiation and heat. It is a groundbreaking system that can simulate the living environment after construction before construction. It is highly appreciated especially in Japan's metropolitan areas where the living environment is harsh.
Reducing household energy consumption is a long-term challenge that requires a review of human lifestyles, and expectations for energy conservation are ever increasing. At the same time, the concept of capturing natural wind and light, as well as preventing heat flow into the house with curtains is also increasingly adopted. Arios was developed based on advanced computer simulation technology in the Technology Laboratory of the Research and Development Division of Asahi Kasei Co., Ltd. In the year 2002, the system was introduced for the simulation of solar energy radiation and ventilation in residences and has since then been proposed to many customers.

Initiatives to achieve carbon neutrality (RE100)
Asahi Kasei Homes participates in the international initiative "RE100" with the goal of sourcing 100% renewable energy. The company is working with its customers to achieve their goals in 2025. The display home of the Hebel Haus nationwide uses renewable energy.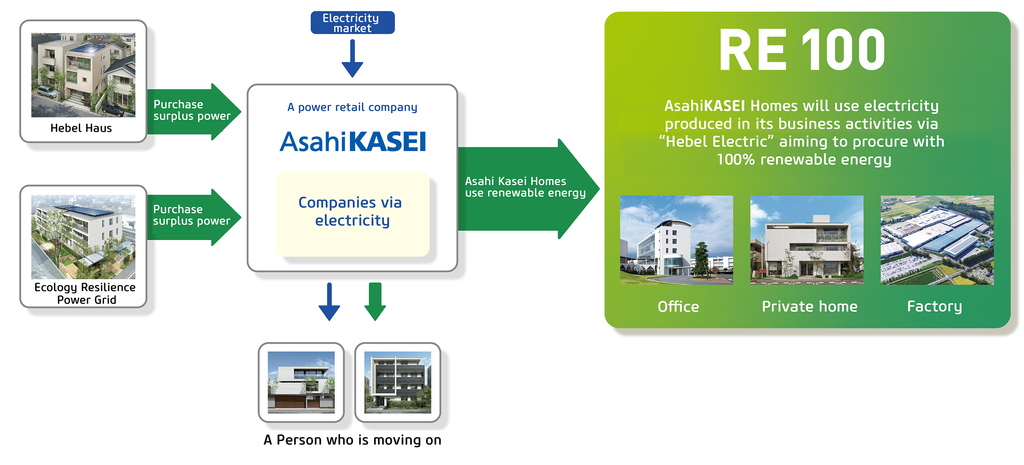 Stable asset values
Because of its high durability and the after-sales maintenance system, Hebel Haus enables the Long-Life-Assessment, which can maintain the high asset value of the building for a long time. Typical wooden houses are amortized about 20 years after construction, while the Hebel Haus will remain 10% of its worth even after 50 years. The strength of Hebel Haus lies in ALC, and based on the combination of the structures' high durability and proper maintenance, the asset value of the associated buildings is difficult to reduce.
What is required for future housing (100-year life era)
With increasing lifetime expectancies towards 100 years, there is a need for housing that can adapt to various ways of living. Asahi Kasei Homes provides a wide range of solutions tailored to the diverse needs of its customers.
Asahi Kasei Homes Corp.
Jinbocho Mitsui Bldg.6F
1-105 Kanda Jinbocho, Chiyoda-ku
101-0051 Tokyo
Japan