Experts from around the world came together
ICCX digital 365. becomes more comprehensive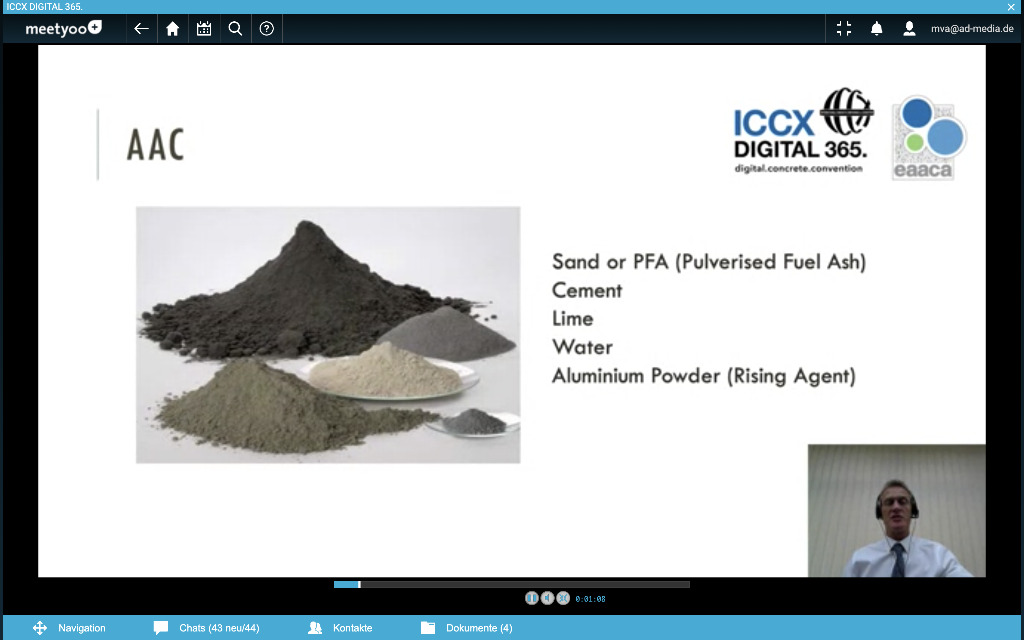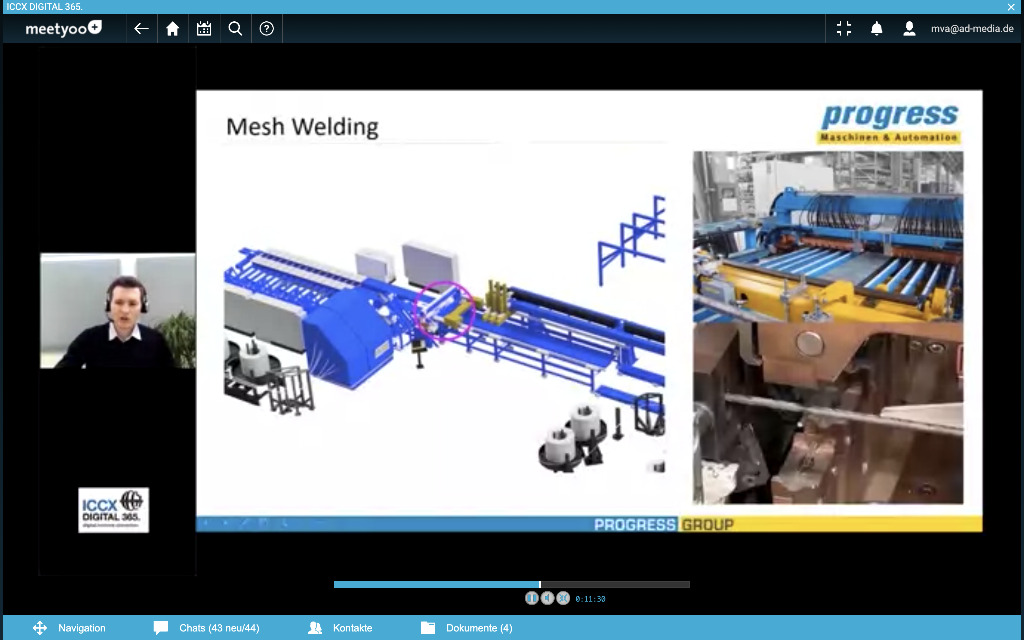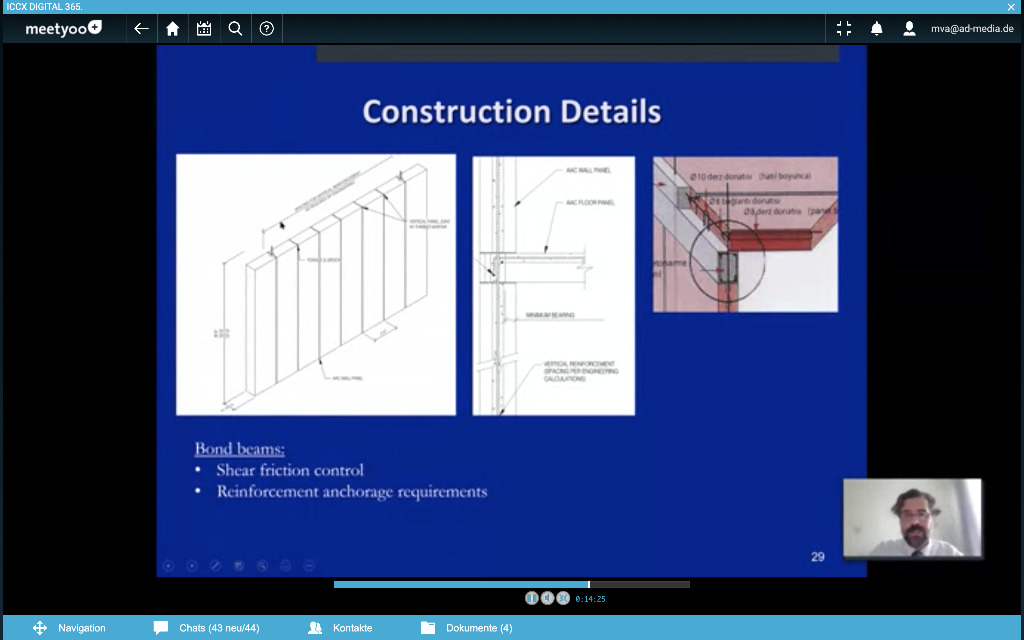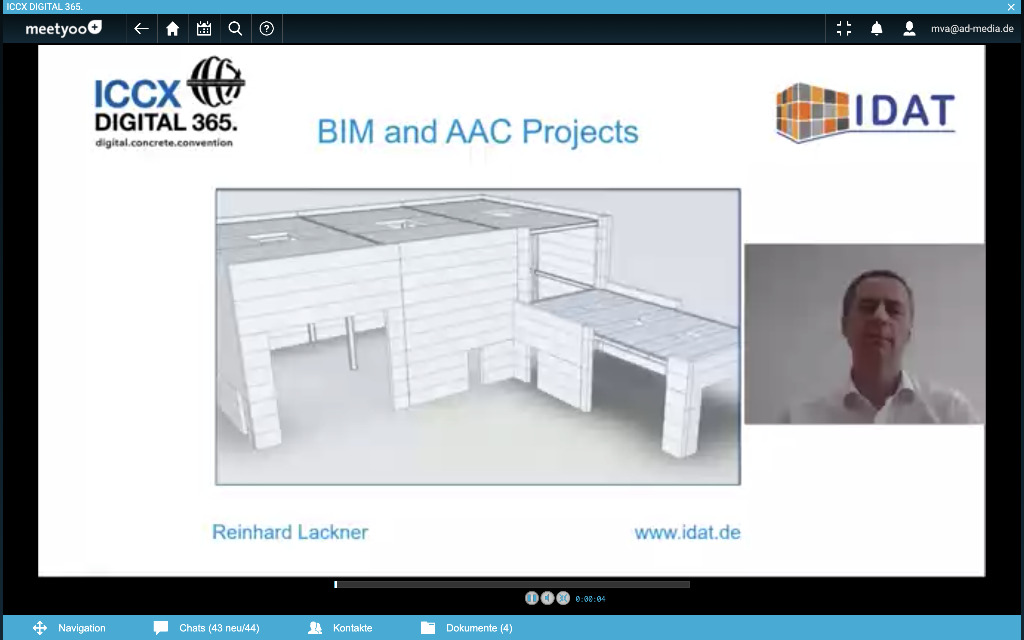 The extended conference programme now also included the topics of 3D construction printing and autoclaved aerated concrete. By adding these two subject areas also within the framework of the exhibition, the organisers on the one hand did justice to the feedback from the visitors of the first hour and thus coupled the specialist areas of the ad-media publishing house with their own event concept.
Over two days, four lecture sessions were offered on the topics described above and, in addition, numerous webinars from exhibitors, which visitors could choose from. You can't get more specialised information in one place!
The exhibition of the supplier industry has grown since the launch of the event, which means that there are now over 70 exhibitors at the ICCX digital 365 including leading suppliers for the AAC industry. The opportunity to exchange ideas with the individual companies in 1:1 or group chats is unique for this industry, because the organisers attached great importance to the possibility of networking from the very beginning. After all, that is what a face-to-face event has always been about.
Visit the ICCX digital 365. today and watch the recordings of the AAC-lectures incl. Q&A session in archive mode at any time. You can also download information material from all the exhibition booths and contact the companies via text messages.
But make a note now of the date of the next Live Days, which will take place on 15 & 16/09/2021. It will be worth it!
Newsletter registration: www.cpi-worldwide.com/newsletter
ICCX digital 365.: www.iccx.org/digital-365