Review
ICCX digital 365. with new, relevant and interesting presentations
Loading...
The conference session on autoclaved aerated concrete included three exciting presentations. Topics such as cost reduction in AAC production, problem identification and solution in the production chain, as well as the sustainable use of AAC from a manufacturer's point of view were discussed. In the Q&A session, the audience could actively participate and express their views on these topics or discuss their own experience with the speakers.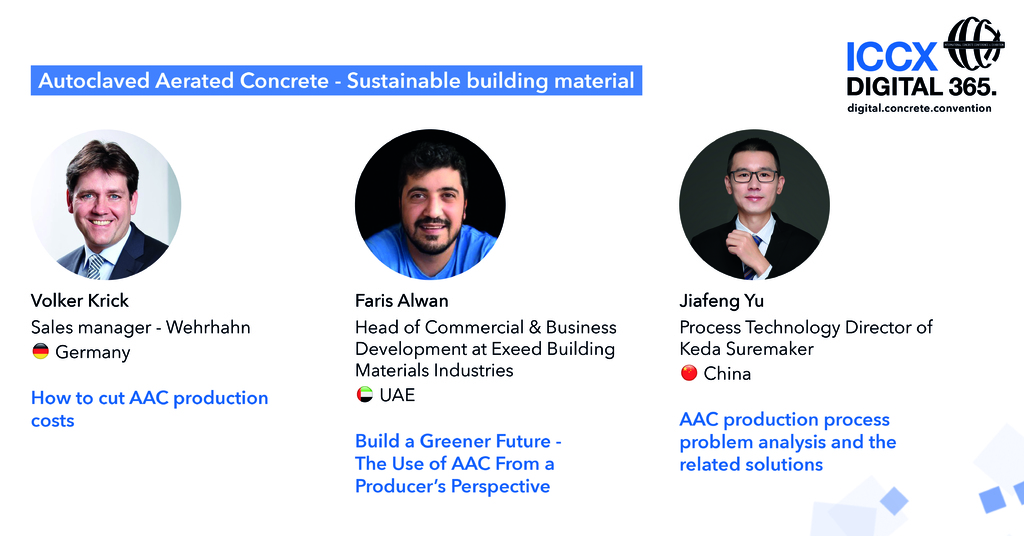 In the trade exhibition of ICCX digital 365. the visitors could again inquire about current trends and trusted solutions offered by the supplier industry. The opportunity to exchange ideas with the individual companies in one-on-one discussions or online group chats is a unique and innovative feature offered to our industry. From the early beginning and initial planning for the ICCX digital, the organisers have always assigned great importance to the possibility of live networking between all industry partners. After all, that is what a face-to-face event has always been about.
Visit the ICCX digital 365. and watch the recordings of the AAC-lectures and Q&A session in archive mode – today or any time you want. You can also download information material from all the exhibition booths and contact the companies via text messages.