Review
International Xella Colloquium: "Strong together – winning together"
Loading...
The German government's goals of achieving greenhouse gas neutrality by 2045 are just one example of the efforts being made by Europe and many parts of the world to reduce greenhouse gas emissions globally. The construction industry is responsible for around 40% of total CO2 emissions worldwide. In Germany, the aim is to achieve a 65% reduction by 2030 compared with 1990 levels.

Massive efforts are needed to achieve these ambitious goals. The construction industry can and must play a central role in this - this was a clear statement that was reflected throughout the colloquium's lecture program.

Xella, as a globally active building materials manufacturer, takes this role very seriously and intends to lead the way. Thus, Xella offered delegates from research and science, the manufacturing industry, as well as plant manufacturers together with suppliers from the AAC and sand-lime brick industry an ideal platform to discuss current developments with the symposium.

In seven keynote presentations, as well as 14 technical papers, topics such as political objectives, decarbonization of construction and raw materials, circularity, recarbonization, sustainability in building construction and differences in the global implementation of climate targets were discussed.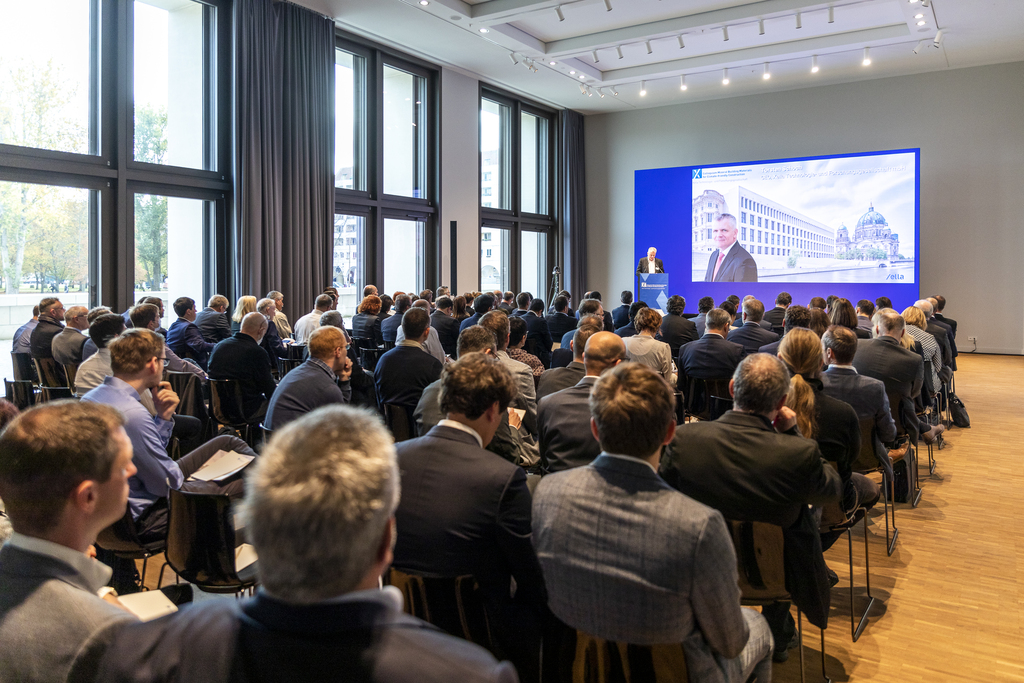 The goal: more efficient and sustainable products
Torsten Schoch, Managing Director of Xella Technologie- und Forschungsgesellschaft mbH, opened the colloquium and welcomed the guests from Europe, Asia, and North and South America. He called for an intensive exchange and was sure that the results of this day will help to make the production, processing and recycling of AAC and sand-lime bricks more efficient and to improve them.
Christophe Clemente, CEO of Xella Group, took the floor and made it clear that the considerable share of global greenhouse gas emissions caused by the construction industry is a great challenge, but also an opportunity at the same time. The Xella Group is taking responsibility and has set itself the goal of reducing the company's CO2 emissions intensity by 30% by 2030 (from 2019) and making its building materials more efficient, sustainable, and affordable.
Additional keynotes from Henning Ellermann, Member of the Executive Board and Head of Energy Efficiency in Buildings from the German Corporate Energy Efficiency Initiative (DENEFF e.V.), Dr. Stephan Richardson, Director Europe Regional Network of the World Green Building Council and Hildegard Bentele, Member of the European Parliament provided insights into overarching strategies on how the building sector can become more sustainable in the future and which paths can be pursued to achieve this goal. Key among them: the European Green Deal, an initiative of the EU Commission to become the first climate-neutral continent.
Ideas for more decarbonization and circularity A series of technical papers now went into depth. The first session discussed, among other things, how industrial processes and raw or building materials can be decarbonized and what circularity in the construction industry means in detail. Dr. Volker Thome from the Fraunhofer Institute, for example, presented new and innovative ways to recycle AAC, and how to produce high-quality AAC with concrete and sand-lime brick demolition waste. By using secondary raw materials, such as rice husk ash, it is even possible to reduce the maximum temperature in the autoclaving process.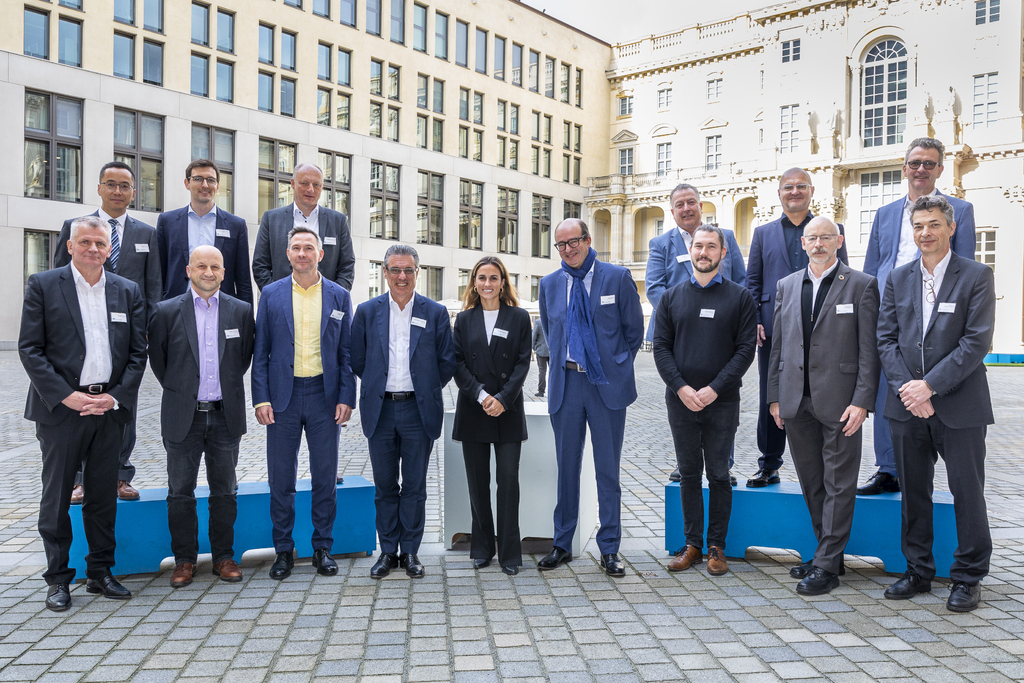 Better recycling
Dr. Oliver Kreft of Xella Technologie- und Forschungsgesellschaft mbH showed how consistent recycling management can effectively help save resources and reduce the use of energy-intensive raw materials such as cement and lime. The basis of his findings comes from years of basic research and its application in real production processes. Dr. Kreft also presented REPOST, a research project funded by the German Federal Ministry of Education and Research (BMBF) and running until the end of 2022, with the project participants Xella Technologie- und Forschungsgesellschaft mbH, Otto Dörner GmbH, and KIT/ITC Institute for Technical Chemistry. This is about new options for a resource-efficient, high-quality, and economic recycling of aerated concrete residues from the demolition of buildings in the production of building products.
Evaluation of decarbonization technologies
Also discussed were ways to reduce CO2 emissions in the manufacturing process of mineral building materials. Chadwick Chen, general manager of the equipment manufacturer Anhui KEDA Industrial Co., Ltd, China opened this session with his presentation and presented an assessment framework that includes technologies for decarbonization of autoclaved aerated concrete (AAC) production. Keywords included raw material substitution, use of photovoltaic energy and waste heat recovery.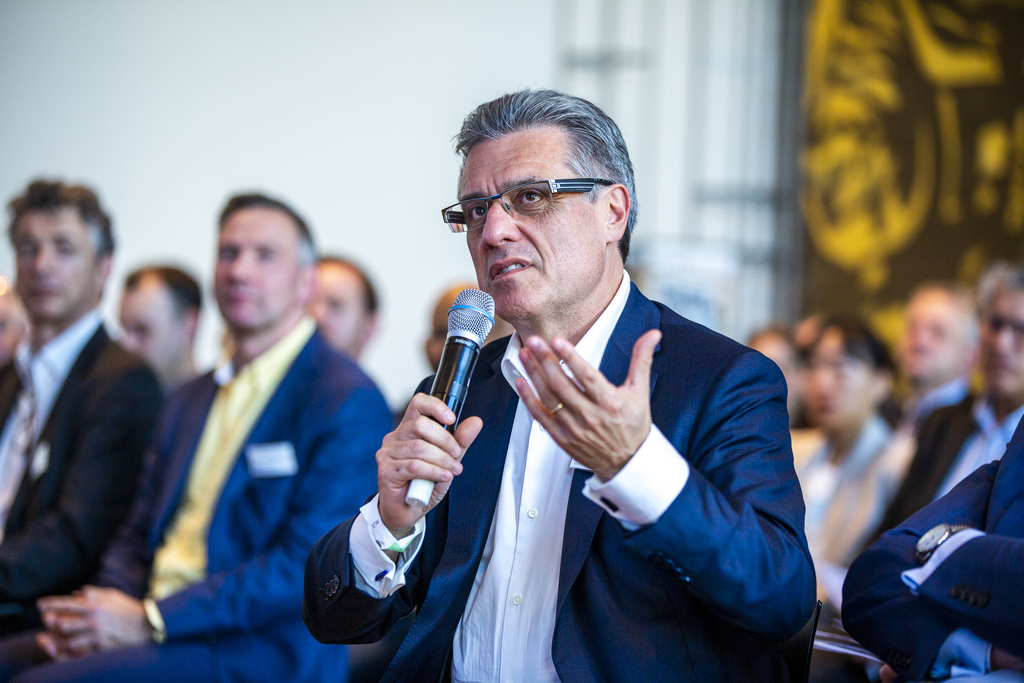 Higher energy efficiency
Andreas van Briel, CTO Market Area & Head of Group Plant Engineering & Technology, Xella Building Materials, used the Hazelaar calcium silicate unit plant in Koningsbosch, the Netherlands, to illustrate how it was possible to significantly reduce fossil and electrical energy requirements in an intensive optimization process. Major savings were achieved in the steam generation and autoclaving process and in process heat recovery. In addition, 800 solar panels were installed on the roof of the plant hall, providing a total capacity of 380,000 kWh peak/year, or about six percent of the plant's total electricity consumption.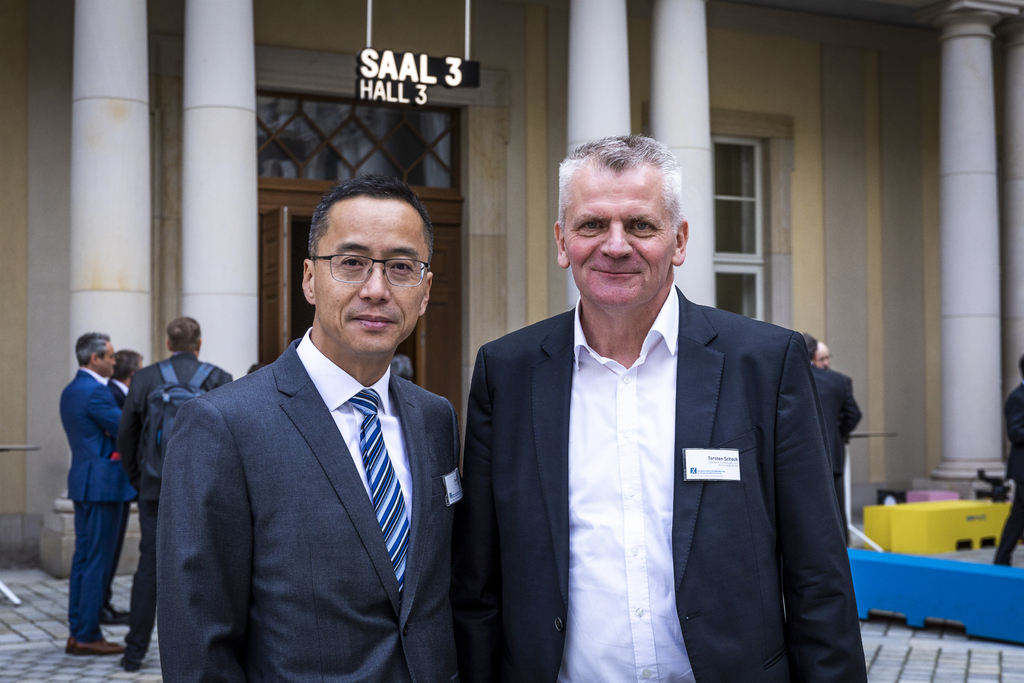 International view
The final session of the day focused on the global differences and challenges of sustainable construction with AAC and calcium silicate units. A contribution from North America was made by Paula Alvarez Pino, senior researcher at the Sustainable Smart Cities Research Centre at the University of Alabama Birmingham (UAB). She presented two studies. One of them compared common wood and steel wall constructions of single-family homes in North America with a construction method made of autoclaved aerated concrete. The study proved that significant energy savings can be achieved with AAC construction.

Robert Turski, president of the European Autoclaved Aerated Concrete Association (EAACA) and managing director of Xella North Eastern Europe, concluded the lecture program with his contribution on the EAACA Net-Zero Roadmap for Autoclaved Aerated Concrete.
This roadmap outlines a path for AAC products to achieve net-zero emissions by 2050, with the potential to become carbon-negative. The roadmap aligns with the Paris Agreement targets to limit global warming to 1.5°C and supports measures to decarbonize the European building and construction sector.

Thomas Bois, COO Xella Baustoffe GmbH summed up the colloquium by saying that the global challenges facing the international construction sector can only be solved together. Each company involved in the process chain must make its contribution to an overall climate-friendly solution. In this way, the strengths of the two building materials aerated concrete and sand-lime bricks can be played to the full and they can continue to hold their own in the market in the future. He concluded his speech with the words: "Strong together – winning together".
((Logo Xella))