AAC Itta Udhyog's contribution to a promising future
The AAC market in Nepal
Loading...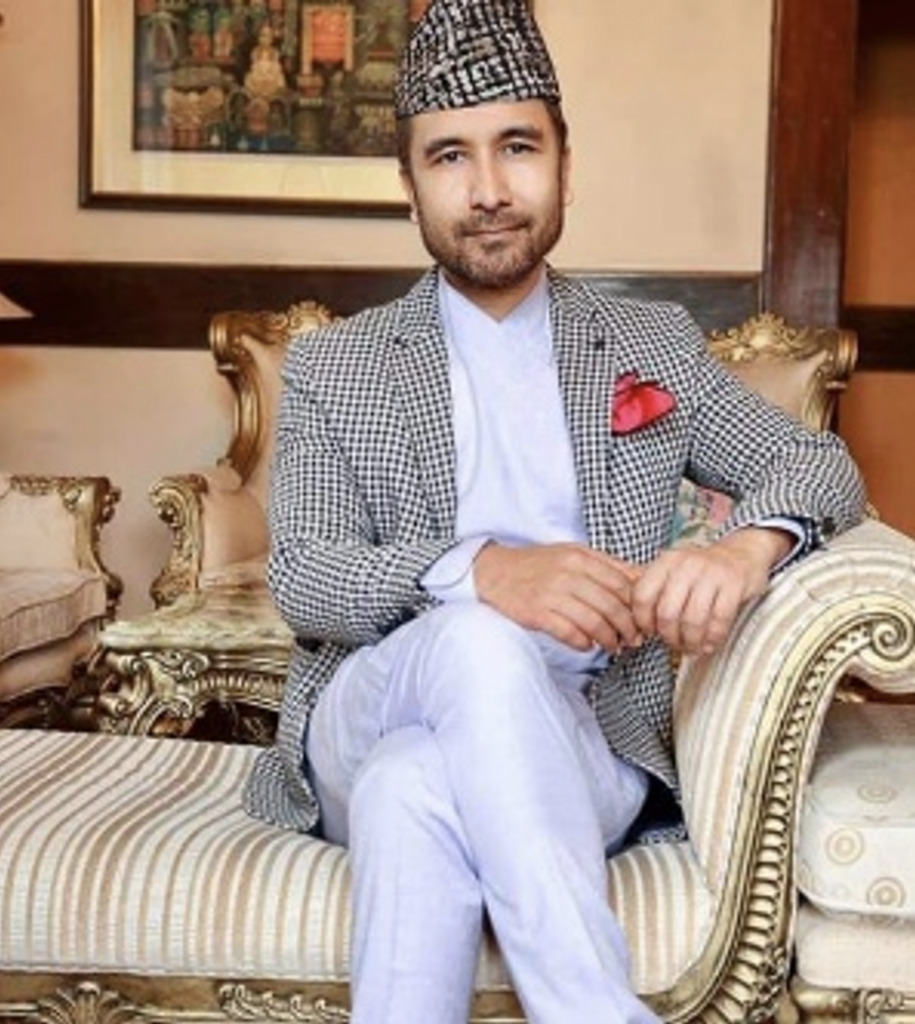 Nicholas Pandey, Chairman AAC ITTA UDHYOG Pvt. Ltd., Vice-President, AAC Bricks Manufacturers Association of Nepal.
In the present context of Nepal, there are more than five big manufacturers that were established after the massive 2015 earthquake and these are manufacturing 2,500 m3 per day and 900,000 m3 per year, which equals approximately Rs. 500 million per year (approx. EUR 3.6 million). In addition to products manufactured in Nepal, there are also substantial imports from India amounting to Rs. 200 million (EUR 1.4 million) annually. The cumulated Nepal market amounts to almost Rs. 700 million per year (EUR 5 million). With an average annual growth rate of 300%, the amount could be EUR 20 million next year, depending on the associated infrastructure requirements. The dominant masonry item in Nepal is red clay brick, which covers more than 90% of the market as everyone is familiar with it whereas AAC blocks are still in their infant stage, requiring the market to be educated and made aware. However, as of this year, the market has started to adopt AAC block as a strong alternate masonry item. Mostly high-rise buildings, commercial buildings, and truss buildings have made use of the product and there is also an increasing trend to use AAC in residential buildings and government projects. The people of Nepal are in an adaptation stage and the government is providing its recognition to AAC from this year. Once the residential market and government adapt to it, a remarkable growth in sales is expected.
Raw materials for AAC blocks such as lime, gypsum, aluminium and soluble oil, which are the key to production, are imported from India. Other raw materials like sand, cement and husk are sourced from within Nepal. Nepal a landlocked country, and one of the problems is related to high transportation costs for raw materials imported from India. However, there are some industries on the way to get established to produce lime and gypsum in Nepal. If this happens sooner, hopefully, there will be a possibility to reduce the cost of production, which will also help the industry to grow in size.
The government of Nepal has set standard parameters for AAC block as well, with the cements produced in Nepal. Every manufacturing company strictly follows these set parameters, making the final products perfectly fine to use. Sometimes, by-products are produced in the manufacturing process and those are also used for lightweight filling. Consequently, there is no redundant or useless product.
AAC Itta Udhyog Pvt Ltd and its contribution in Nepal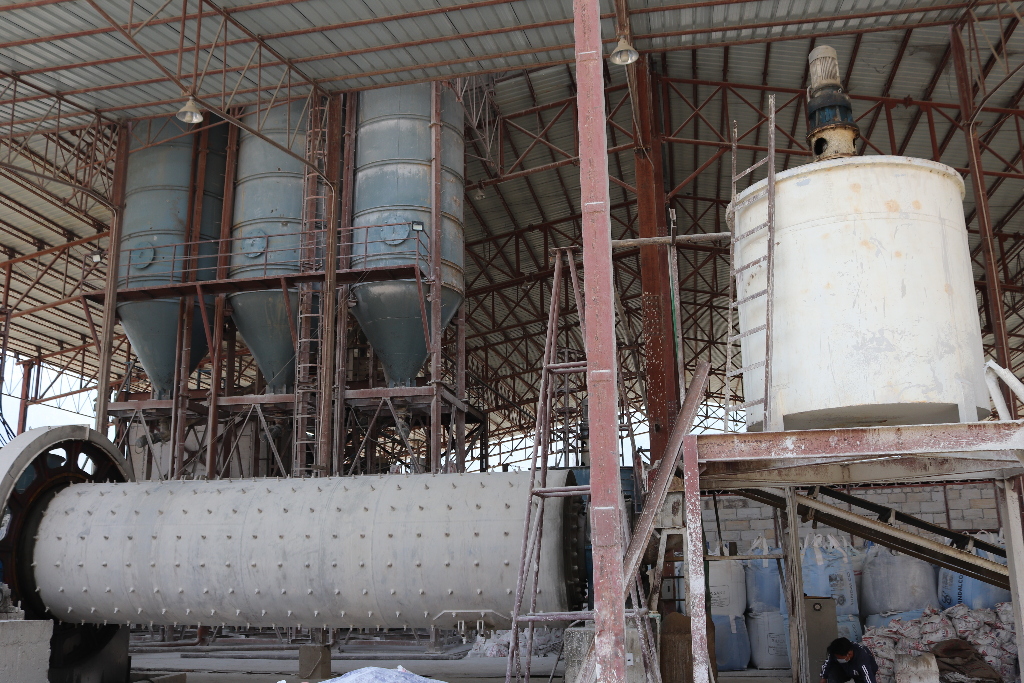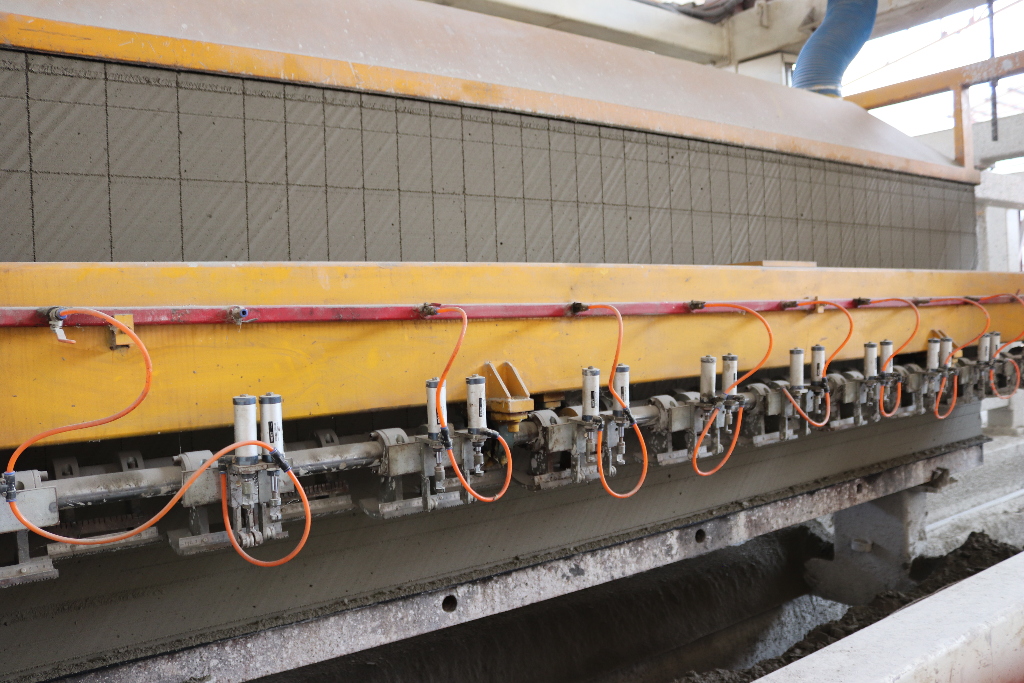 AAC Itta Udhyog Pvt Ltd a privately owned company established in 2015 and has many investors including the author as a Chairman. Itta Udhyog is a Nepali name that means 'brick industry'. AAC Itta has a yearly capacity of 182,000 m3, which is 21% of total production capacity installed in Nepal and it is the highest capacity infrastructure installed company in Nepal to date. The next illuminating factor is its manufacturing unit close to Kathmandu, the capital city of Nepal. The plant is equipped with six autoclaves and if operated in a double shift, with this much capacity, the plant alone can manufacture sufficient production volumes in a year. There is no problem concerning production capacity extension. Since the sales have been remarkable, confidence has developed and the plans for the near future include the further installation of other plants in all seven provinces of Nepal. As this world has become a global village, most of the Nepalese population is outside of Nepal to study, for work and for other reasons. They see the products and their application in foreign nations and recommend the same to their dear and near ones. This is believed to be one of the key reasons why the industry is ready to use AAC, as they are made aware and are educated on this technology.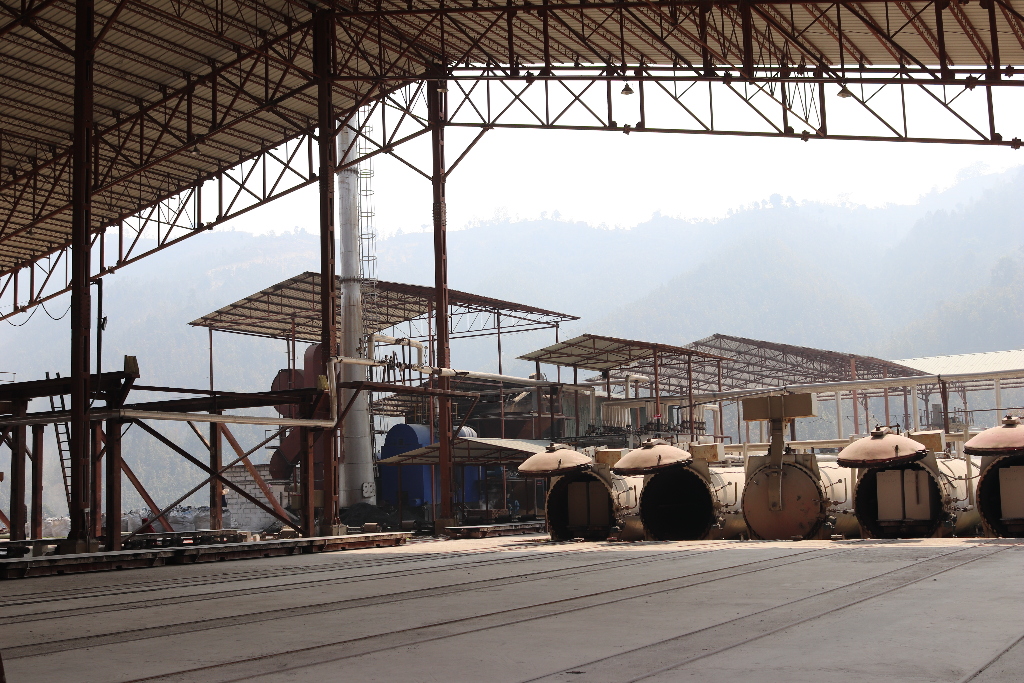 Product quality
Each constituent material received at the plant is tested before use. Once confirmed to conform to the norms, it is mixed with other constituent materials for production. In every production process, strict guidelines and procedures are followed; the final product is rigorously tested and followed up. Once the product is ready to be taken to the stockyard, the strength is tested, and the product is kept under strict curing conditions. Finally, after a certain time of curing, the product strength is tested (it should be more than 3 MPa), after which the product is certified for dispatch. Once certified for dispatch, the sale of the product is processed. Consequently, no chances are taken in the process. Further to this, the company has already received ISO certification from an authorized body, which constitutes all processes required for the confirmation of certification. Throughout installation of AAC products, masons are educated and trained in a proper manner so that they install the products accordingly on site and also for regulating them to use the company's own AAC mortar to properly join AAC products for the long-run.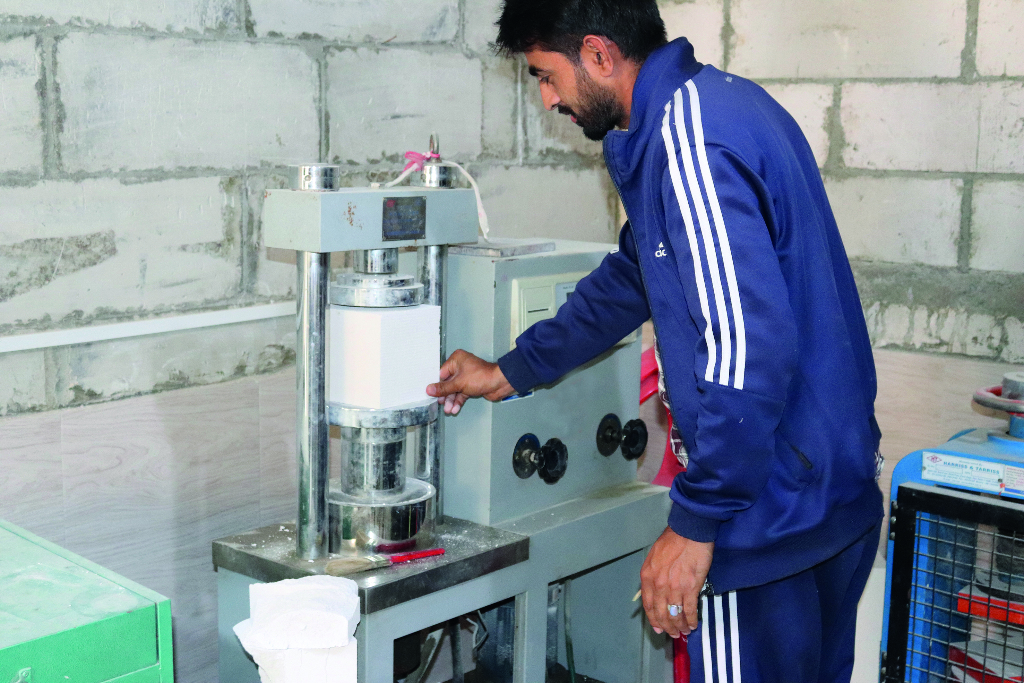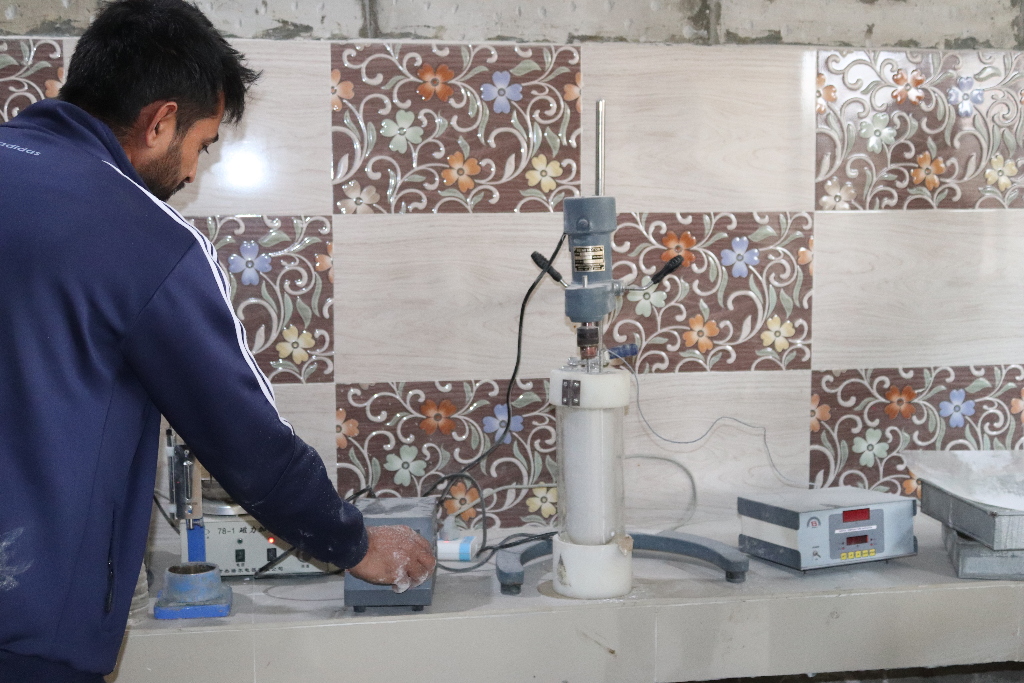 Delivery
To provide the suppliers and end-users with the final products on time is a major priority. Delivery is executed without delay and within three days of the purchase order placed by the customer. The requested product quantity is delivered to site on time and without any breakage.
Product price
Quality raw materials are sourced from within and from outside of Nepal. Due to the consistency in quality products and the on-time delivery service, products are offered to customers at affordable rate and no burden. The market price has been adopted, which means that the price of the premium brand products is user friendly.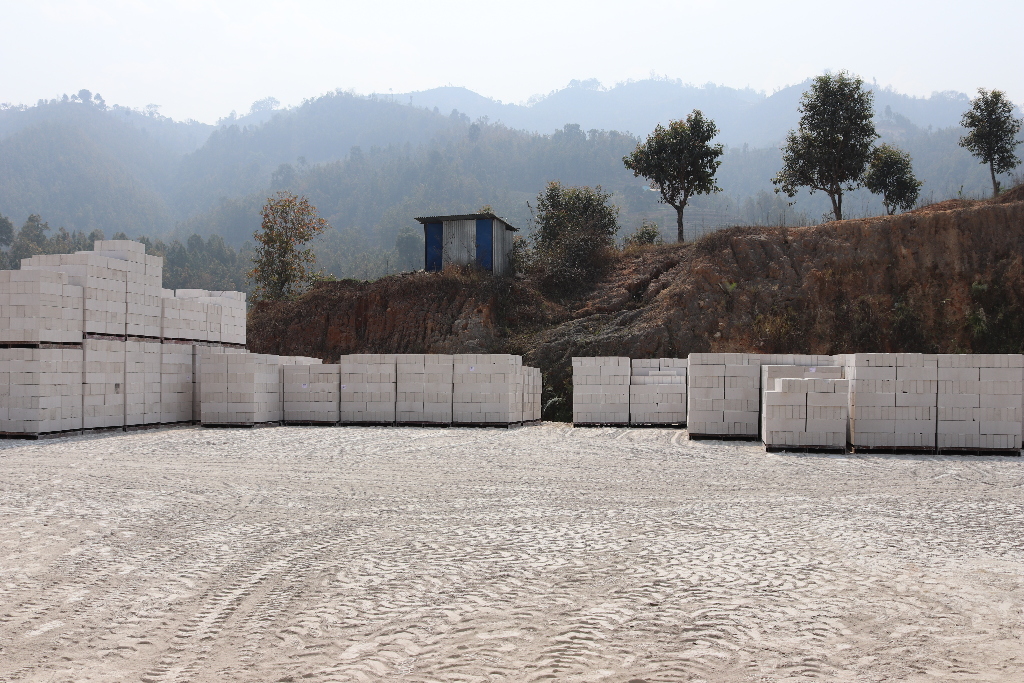 Human resources
All the promoters of AAC Itta Udhyog Pvt. Ltd. are quite familiar with the products and their utility. After the confidence generated from it and based on the conceptualization to sustain further with extension in projects, the market's most deserving and experienced manpower was recruited in all fields of works, along with maintaining gender equity and equality for equal opportunities. Not only Nepali citizens are hired but also experts and skilled technicians to uplift the organizations strength and plants, and to execute scheduled repair and maintenance, especially from China, India and of course from Germany. Strict policies are followed concerning first aid, health and safety policies as well as all the required trainings, capacity building events and programs in our manufacturing sites.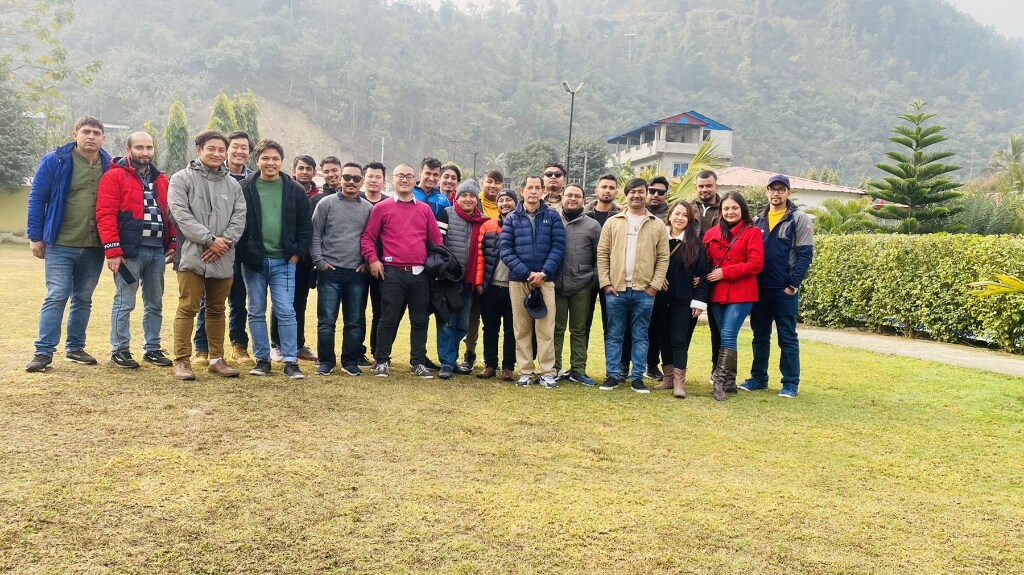 Government and public/private sector facilitation
The company is one of the key organizations to contribute inputs as required by the government of Nepal and private sectors and has been involved in the formulation of many policies and procedures, meeting multiple stakeholders and government organizations, and is considered a trustworthy organization in industry. In an essence, the public/private sector and the government are jointly shaking hands to boost this industry and replace traditional biotic clay red bricks by AAC products for all the people of Nepal. The company is highly functioning, being based on Research & Development. The outcomes of the R&D is immediately implemented, which helps to apply the products for easing the lives of people.#
AAC Itta Udhyog Pvt. Ltd.
Charkhal, Dillibazar
Kathmandu
Nepal
+977 1 4421166/5902076, M +977 9801042222