Welcome to bauma 2019!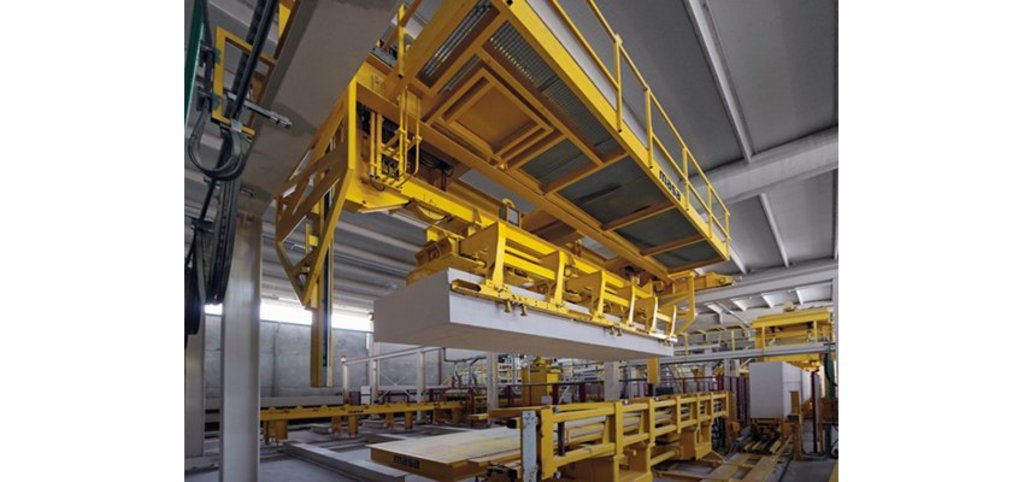 Aircrete Europe Innovations at bauma 2019
At Aircrete Europe, we apply a unique industry approach and support the AAC producers in customizing their product portfolio to cater for growing need for green, efficient and low-cost constructions. We are a full technology solution provider, not just a machinery supplier, which is why we will showcase the large variety of products that can be produced with our plants at the bauma. The visitors will have the opportunity to see industrial and partition wall panels, ultra-thin cladding panels with great finishes, high tolerance blocks, as well as touch-and-feel our unique SUPER SMOOTH product surfaces. We will also be focusing on the latest innovations of the Aircrete plant technology, such as full automatic reinforcement preparation, flexible capacity extension, energy efficiency plant model and our latest fully integrated Industry 4.0 control systems. Aircrete Europe's international team looks forward to discussing and answering any questions about the concepts we bring to the AAC market such as "Aircrete Building System", "One-Stop-Shopping", "Engine-Only Model" and "Aircrete Plant Scan" just to name a few.
HESS AAC Systems at bauma 2019
HESS AAC Systems (a member of Topwerk) is well known as your partner for production plants with a high versalitity of high-quality products, ranging from autoclaved aerated concrete (AAC) blocks and lintels to products like separation panels, decoration panels and reinforced structural slabs and panels. New developments in the HESS vision on modern AAC production besides the on-going technical product improvements on equipment, focus on increased efficiency, effectiveness and control over the production for flexible and cost-effective production with minimal down-times. This turns your investment in new AAC plants and AAC plant upgrades into a profitable business. The prototype showcase of the last bauma has meanwhile been implemented as a reliable part of the production plant to ensure unrivalled accuracy in product dimensions. Also this year's bauma we will present new features in equipment and services with as well as the developments in factory automation and augmented reality to support trouble free maintenance.
bauma news from Masa
As a German engineering company, Masa offers comprehensive equipment and know-how for the high-quality production of lightweight and heavy concrete blocks, sand lime bricks and autoclaved aerated concrete blocks. Complete plants as well as parts of production lines and individual components are designed to meet customer and application requirements. In 2019 Masa again will present several innovations. In the section of autoclaved aerated concrete production you will learn more about the current status of pre-profiling of autoclaved aerated concrete blocks and elements. In addition, you can expect a further development of the fully automatic and intelligent Masa sand lime brick sawing machine, which is used in the production of fitting pieces. Be there when another milestone in the development of the XL block making machine is presented. Masa is also focusing on future-oriented technologies and tailor-made concepts in the Lifetime Service segment.