Automated construction
Xella launches pilot project with FBR Australia, specialist in robotics technology
Loading...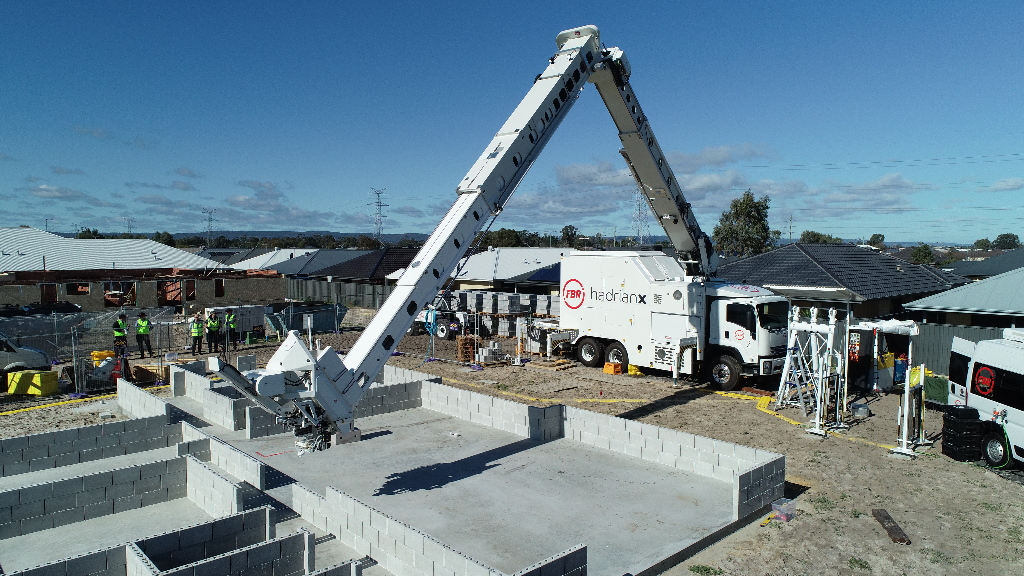 The goal of the pilot program, which includes the construction of at least two buildings on FBR's site using the Hadrian X® brick robot, is to enable FBR and Xella to develop a practical understanding of each other's capabilities.
Xella will supply a series of AAC and CSU blocks to FBR. FBR designs and builds dynamically stabilized robots to meet demand in today's market. These robots are designed for outdoor use with the company's central Dynamic Stabilization Technology® (DST®).
Torsten Schoch, CEO of Xella Technologie- und Forschungsgesellschaft mbH, is very much looking forward to the cooperation. After the pilot ends, Xella and FBR will consult on changes to further optimize the program.
About Xella
Sales revenues of EUR 1,6 billion Euro and over 7,290 employees make Xella Group one of the leading internationally operating solution providers to the building and insulating materials industry. Xella is the parent company of renowned brands such as Ytong, Silka, Hebel, Multipor or Ursa and is one of the pioneers in digitally supported building processes. Xella is headquartered in Duisburg (Germany) and operates 95 plants and sales organizations in more than 25 countries.
Xella Technologie- and Forschungsgesellschaft mbH is one of the leading research centers worldwide​ and carries out basic research as well as the ​development of sustainable building materials, market-compliant products, and efficient building methods and ​technologies. ​The focus lies on the three divisions Product and Process Research, Applied Research/Building Physics, and Quality Management.
Xella Technologie- und Forschungsgesellschaft mbH
Hohes Steinfeld 1
14797 Kloster Lehnin
Germany
+49 3382 7060134